Link to 'The Wolf' in the shop
First, a light sketch using a Col-Erase pencil (I tried to enhance the contrast… That's the best I could do as the sketch was really quite light ;)). I'm pretty happy with how I conveyed the mood and style I had in mind, with the help of the quick thumbnail I had captured (which I showed in an earlier post).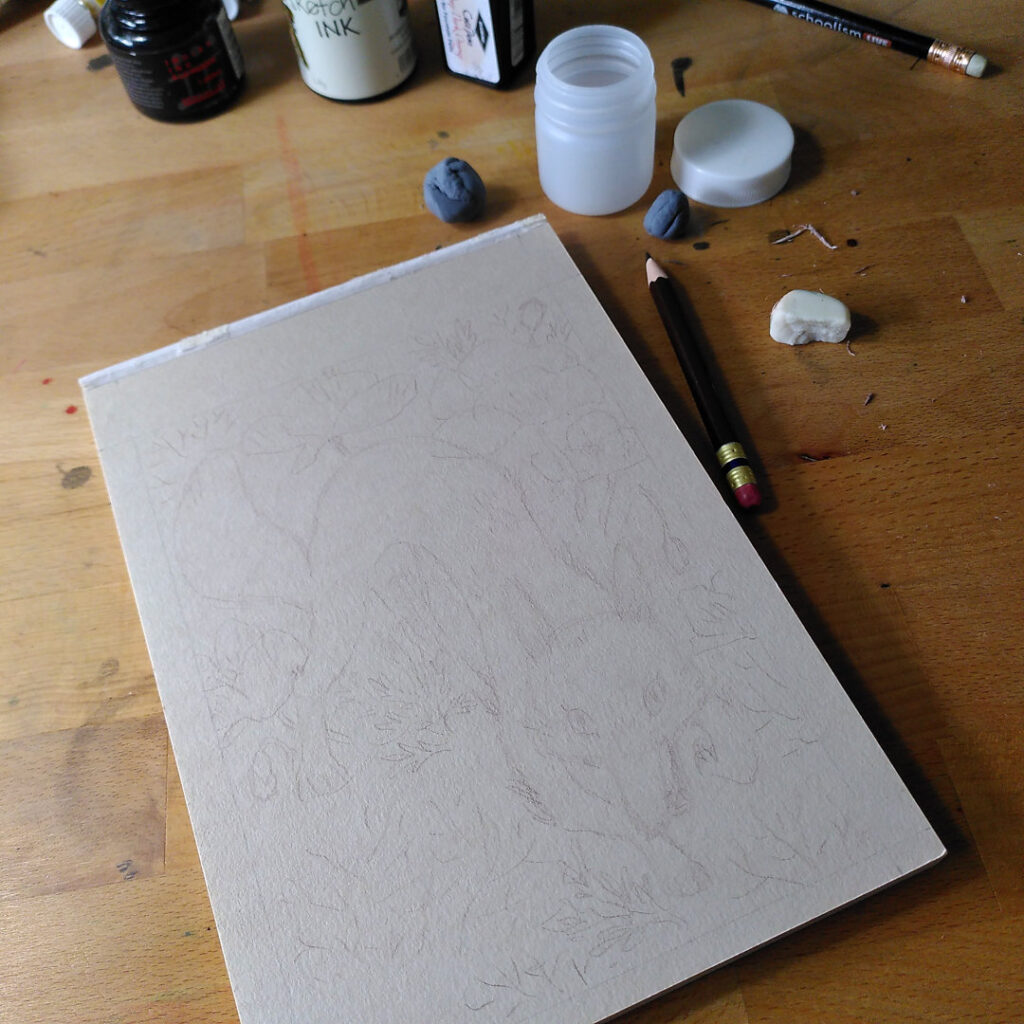 Wolf outline in pen and ink (colour 'Lilly').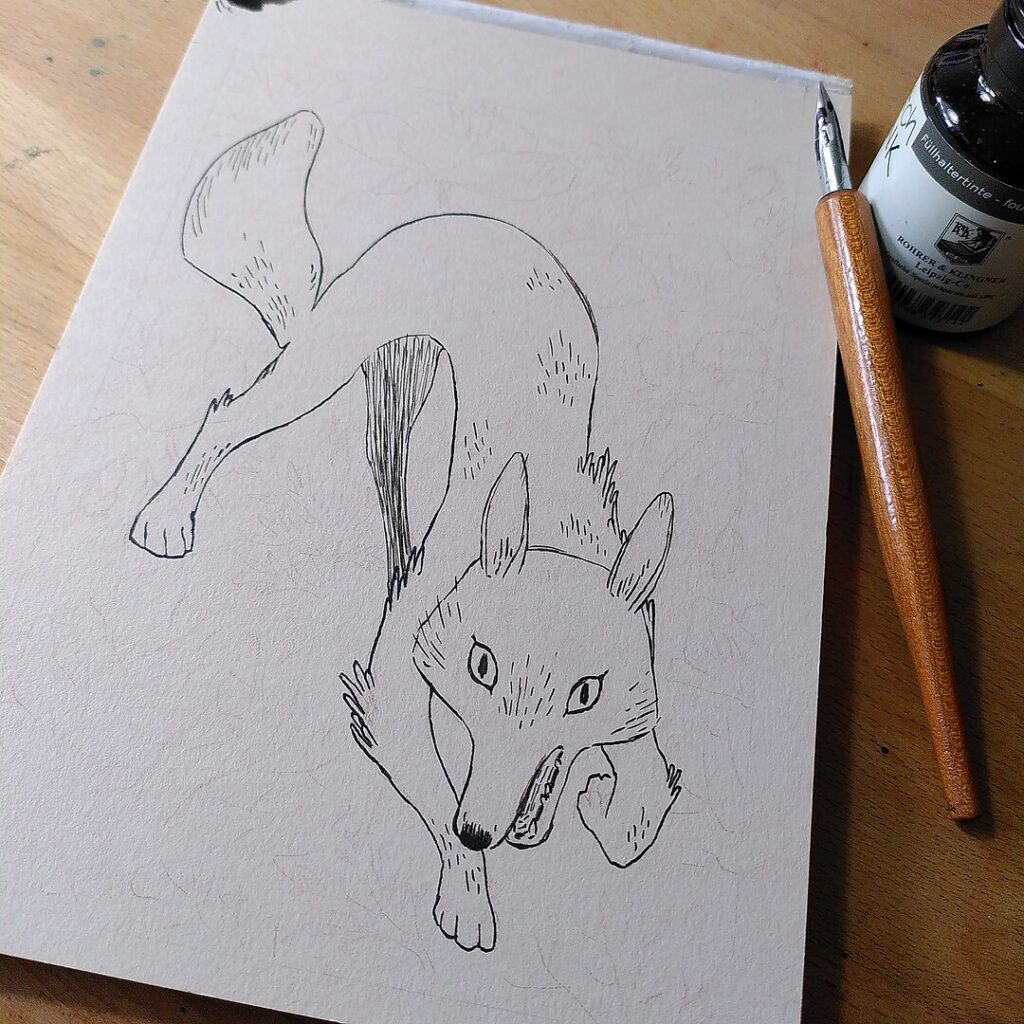 Cautiously painting one field poppy at a time in wet-on-wet technique with 'Deep Dark Orange' ink, so deep that it's rather red – a perfect colour for poppies actually. 'Coquelicot' is the French name of field poppies, and in English describes that colour :)
As opposed to the Rohrer&Klingner ink, the Diamine one is not waterproof, so I have to plan my steps carefully.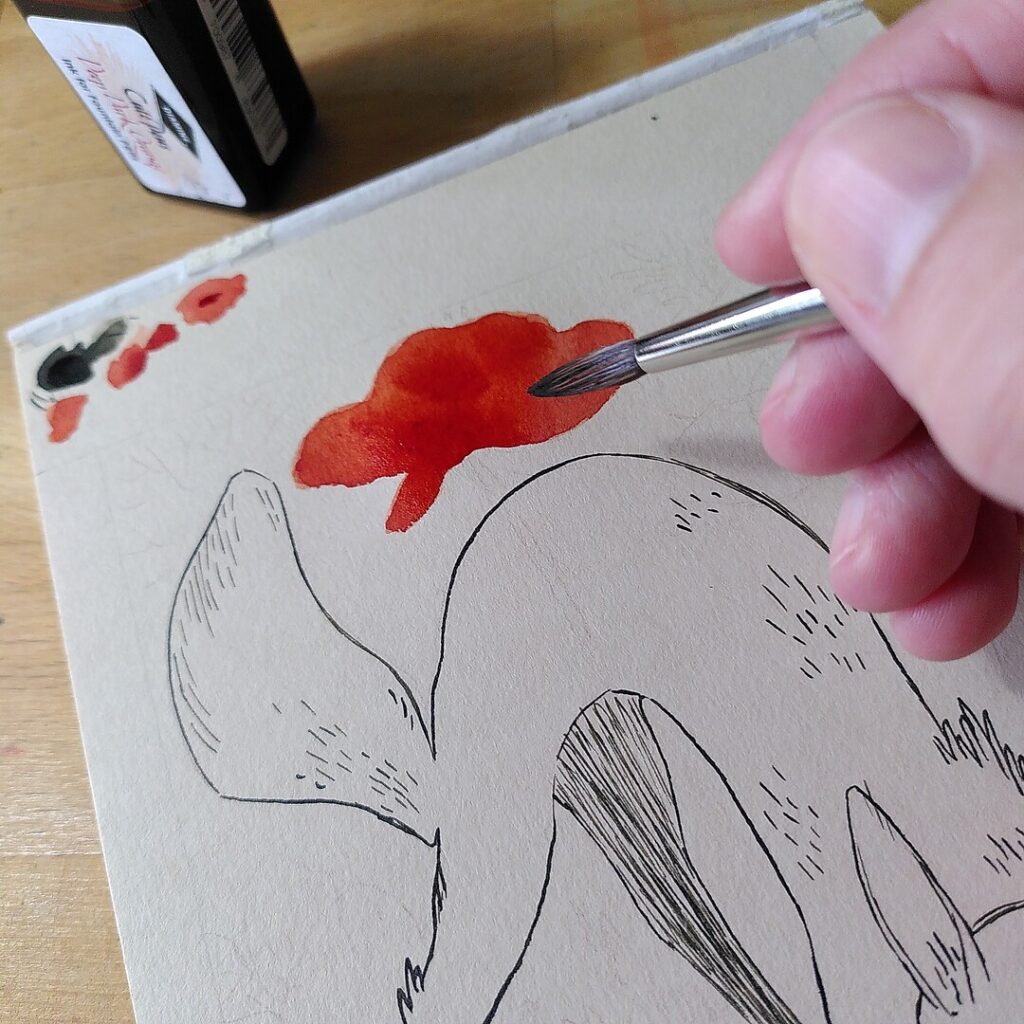 It's starting to take shape.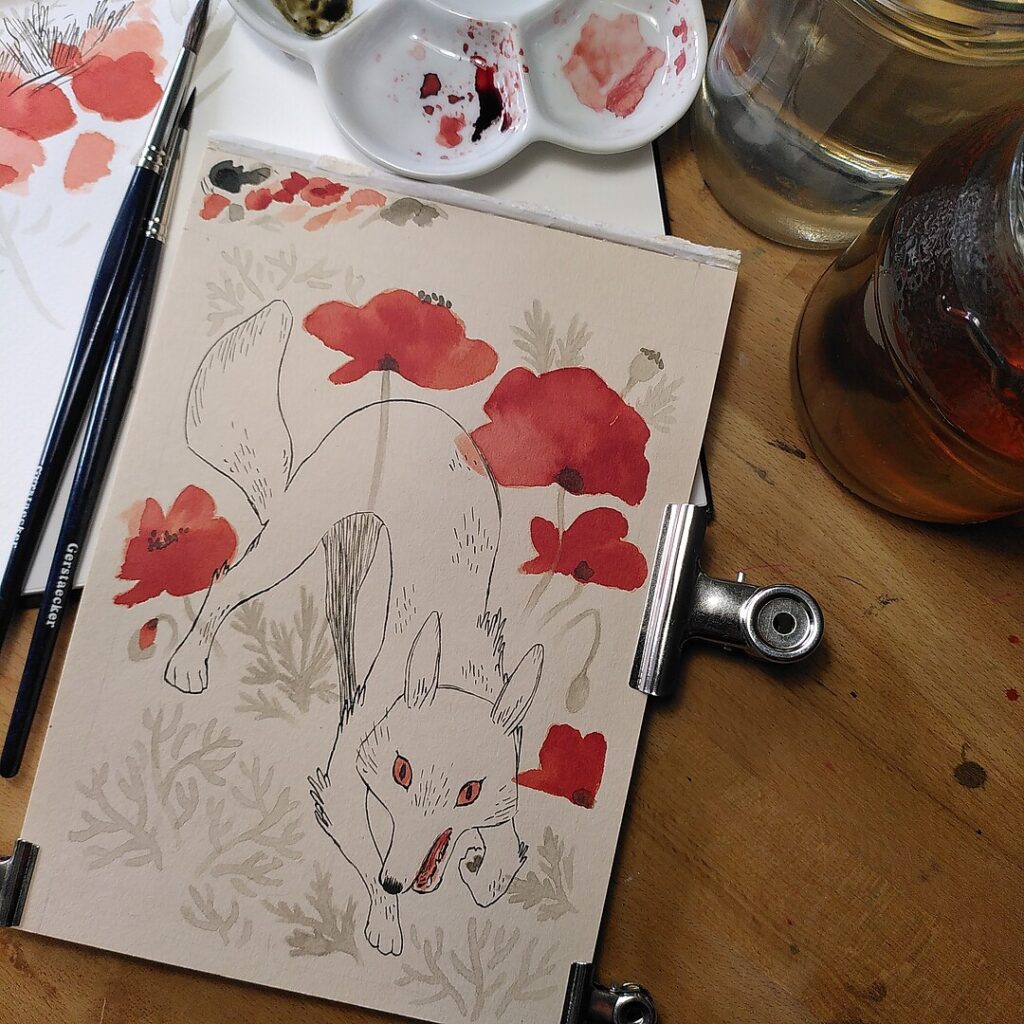 Then, disaster! 😅️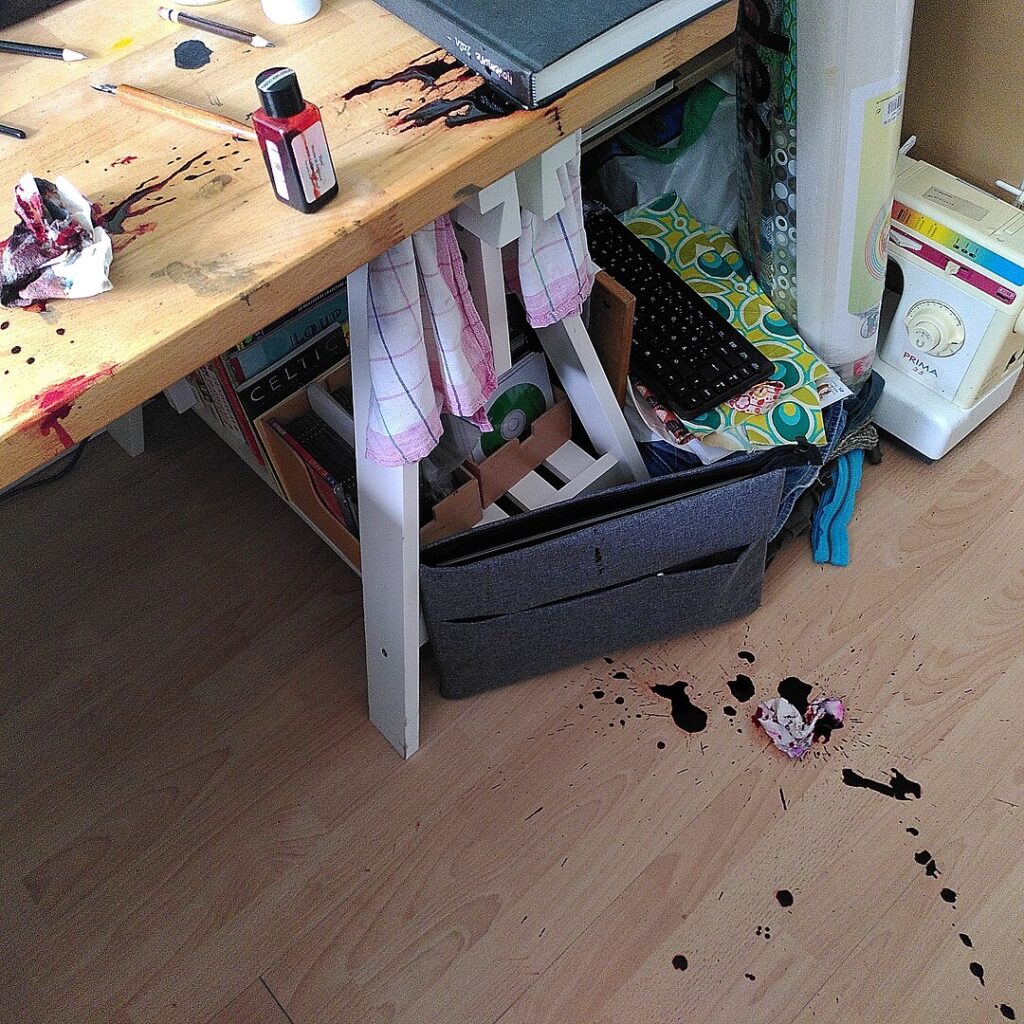 Half an hour later, most of the damage is contained, and my desk has new, "interesting" marks 😁️
I can proceed outlining the poppies with the pen and red ink. I find it's lacking something and add details to the leaves with a small brush (also in red).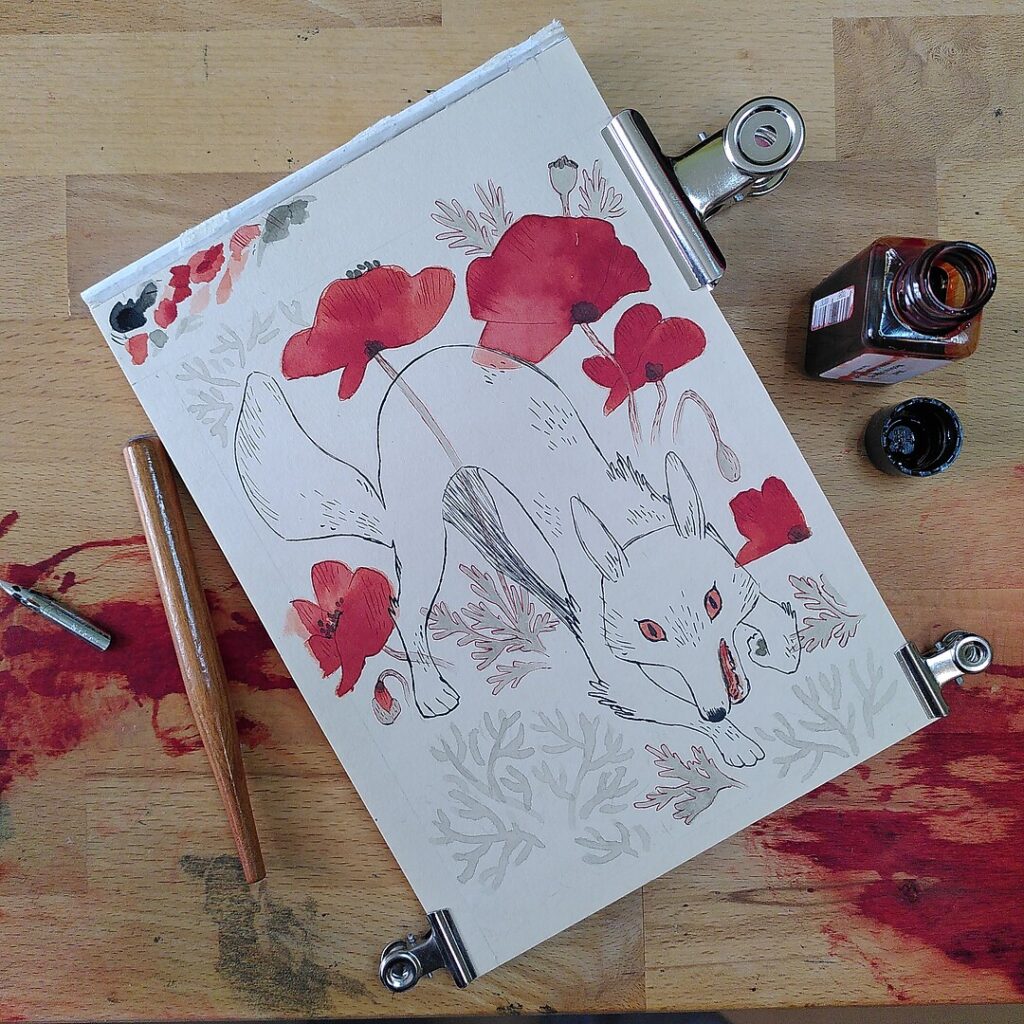 Filling the dark background gives the final look, as I had envisioned it :)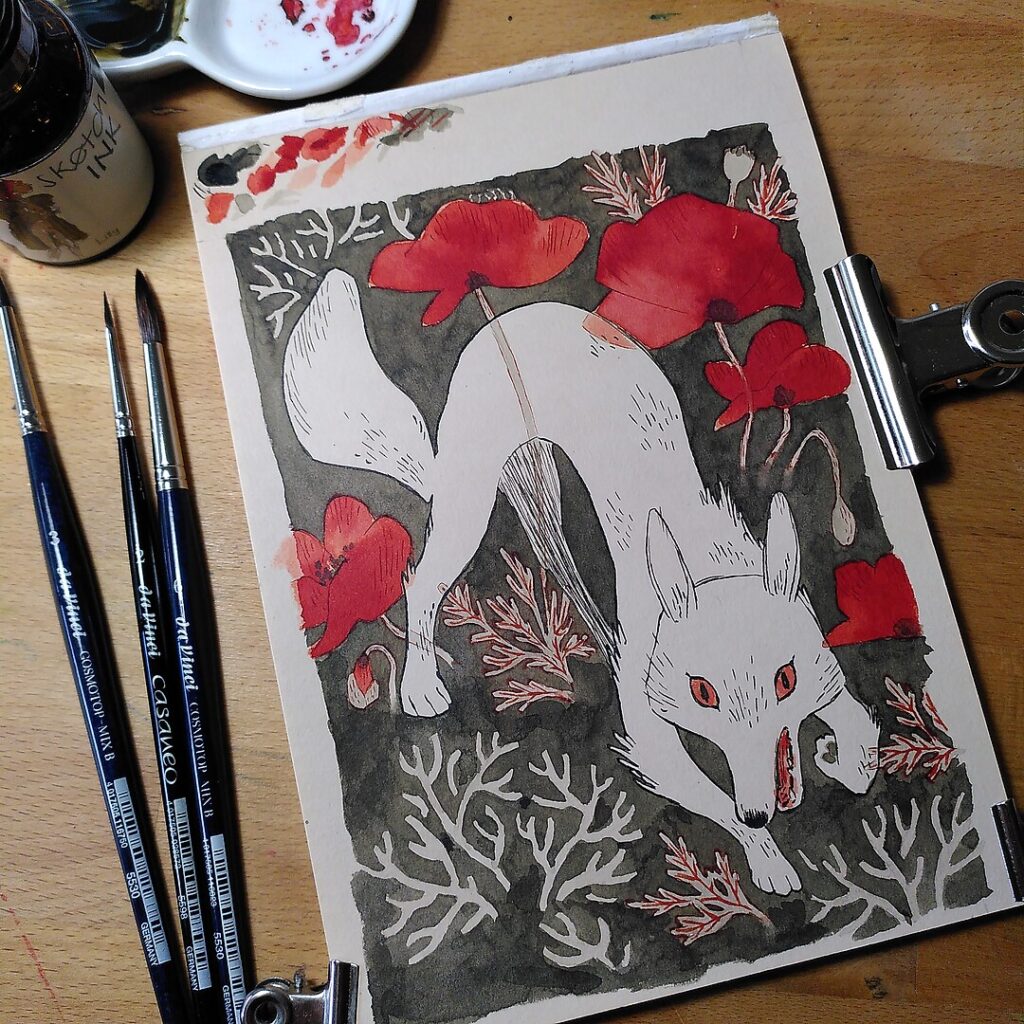 To make the original artwork extra special, I like to add something that cannot be reproduced by printing. In this case I decided to use the handmade watercolours from Le Pigmentarium which I got last Christmas, to add some sparkle on some of the twigs ✨️. These two colours have a metallic sheen, and the rose gold one has a shift – depending on the light it becomes a greenish gold 🤩️.
Still some boring stuff to do:
Scan the finished piece (before cutting, so that the excess paint can be used to maybe print at full bleed some day :)).
Cut to size (5″ x 7″ / 12.7 cm x 17.8 cm).
That's it, yay!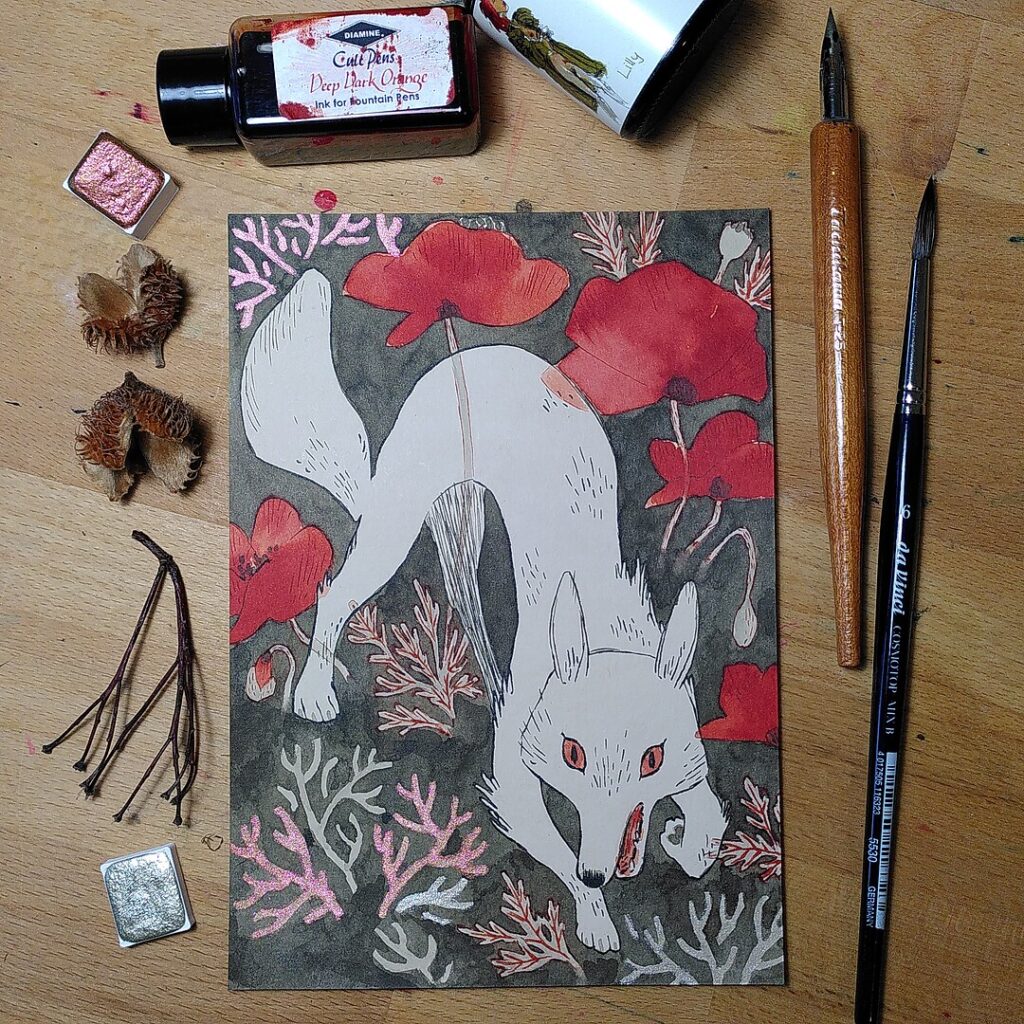 Are you picturing this piece of traditional art on your wall? It is now available for sale in my shop :)
If you have any questions about the process or the artwork, send me an email at hello@reinekurth.com, I'd be happy to chat about it!