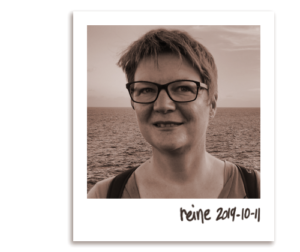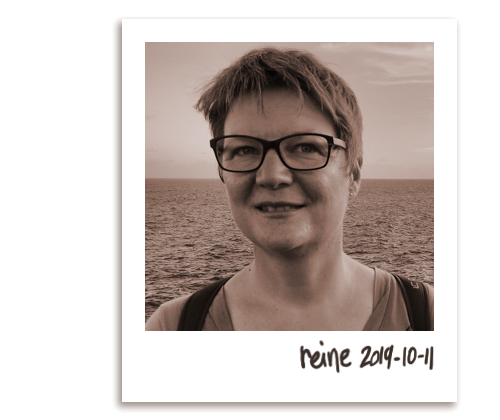 Hello! my name is Reine (pronounced somewhat "Renn") Kurth. I'm from Basse-Ham, a village in Lorraine, France, and I live in Bremen, Germany, where autumn smells just like home, and where I found love ;)
I've been developing embedded software since 1997. Some code I wrote flies on the Airbus A380 and in Galileo navigation satellites :)
I've been drawing since longer than I can remember ;) When I was not quite 3 years old my grandfather shot a video where I learn that my sister will soon be born – and I promptly start drawing her with chalk on my small green board :)
I've been a freelance illustrator since 2018, striving to create images both strong and whimsical, continuing the tradition of storytellers famous or unknown who've been enchanting me from my childhood until today!
I love to draw and paint on paper, to carve wood or vinyle into printing blocks, and to wield the digital magic (with an emphasis on free software such as Krita) :)
Characters – human, animal or mythical – are my favourite thing to draw. I want to show the beauty and mystery of the world, and touch your heart, through intimate storytelling, mesmerising patterns… or just pretty pictures!
I take some convincing to leave the cosiness of home and my desk, but once outside I soon remember that I love fresh air, forests, waters, fields, mountains, and all the outdoors activities: hiking, cycling, camping, canoeing… and taking photos of tiny details, natural and human-made patterns, trees, clouds, street art, interesting shop signs, and any animal I can spot :)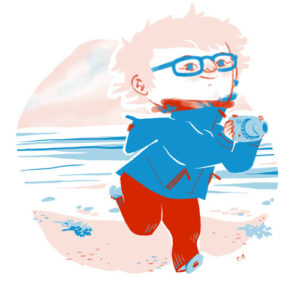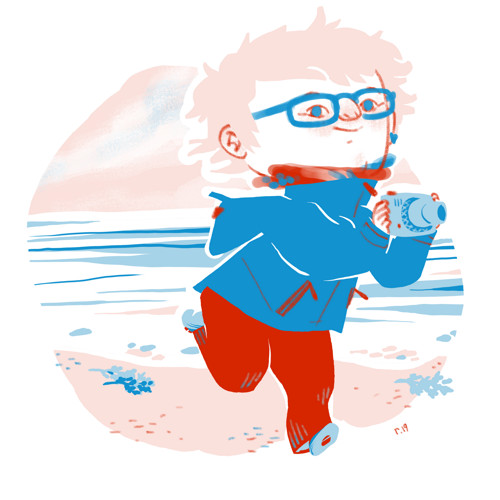 Want to know even more?
In February 2020 I've answered the questions of "Sieben auf einen Strich". In the interview (in German) I speak about what drawing means to me, and what is not all the same to me in life ;)
In October 2020, in a reading hosted by the Bremer Zine Festival supported by United We Stream Bremen, I talked (also in German ;)) about #hawaiinktober, an imaginary diary of a real journey – or how I took my characters Nomi, Samo and Dani on a trip to Hawaii! YouTube has a record of the event :)