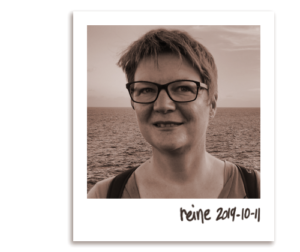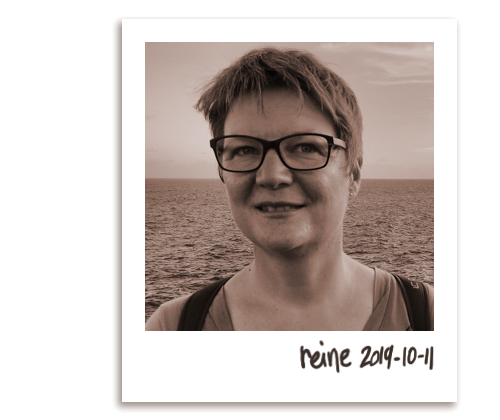 Hello! my name is Reine (pronounced somewhat "Renn") Kurth. I'm from Basse-Ham, a village in Lorraine, France, and I live in Bremen, Germany, where autumn smells just like home, and where I found love ;)
I've been a professional illustrator since 2018, striving to create images both strong and whimsical, continuing the tradition of storytellers famous or unknown, who have been enchanting me since my childhood and until today!
From 1997 to 2022 I also developed embedded software for the automobile, aeronautics and space industry. Some code I wrote flies on the Airbus A380 and in Galileo navigation satellites, and some controls the ignition in Renault 21 motors in Turkey (if they have not been retired yet) :)
This profession also tought me a lot about working with different partners and understanding their different needs within the same project, all while keeping an eye (or two) on schedules and budgets!
Meanwhile, I've been drawing since longer than I can remember! When I was not quite 3 years old my grandfather shot a video where I learn that my sister will soon be born – and I promptly start drawing her with chalk on my small green board :)
I love to draw and paint on paper, to carve wood or vinyle into printing blocks, and to wield the digital magic – with an emphasis on free software such as Krita :)
Characters – human, animal or mythical – are my favourite thing to draw. I want to show the beauty and mystery of the world, and touch your heart, through intimate storytelling, mesmerising patterns… or just pretty pictures!
I take some convincing to leave the cosiness of home and my desk, but once outside I soon remember that I love fresh air, forests, waters, fields, mountains, and all the outdoors activities: hiking, cycling, camping, canoeing… and taking photos of tiny details, natural and human-made patterns, trees, clouds, street art, interesting shop signs, and any animal I can spot :)
I'm a member of the Illustratoren Organisation (IO), a German association of illustrators. Because it feels good to be part of a community even when working mostly by myself. And because I think it's important to stand for a better recognition of the people creating the many pictures that surround us – also financially, so that they can keep enchanting us in the future!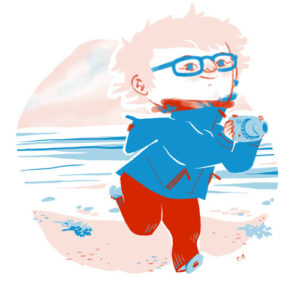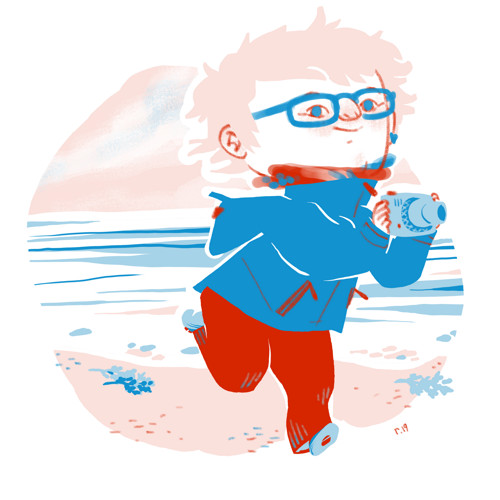 Want to know even more?
In February 2020 I've answered the questions of "Sieben auf einen Strich". In the interview (in German) I speak about what drawing means to me, and what is not all the same to me in life ;)
In October 2020, in a reading hosted by the Bremer Zine Festival supported by United We Stream Bremen, I talked (also in German ;)) about #hawaiinktober, an imaginary diary of a real journey – or how I took my characters Nomi, Samo and Dani on a trip to Hawaii! YouTube has a record of the event :)