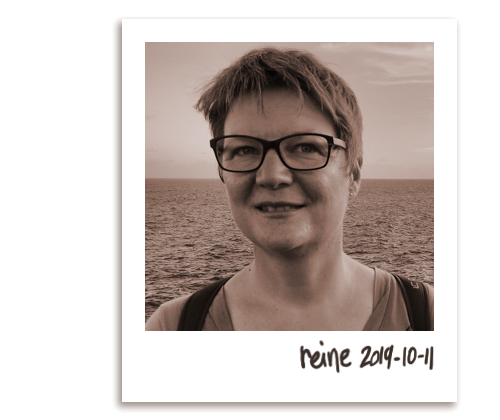 Hello, my name is Reine (pronounced somewhat "Renn") Kurth. I'm from Basse-Ham, a village in Lorraine, France, and I live in Bremen, Germany, where I found love ;)
I've been drawing since longer than I can remember ;) When I was not quite 3 years old my grandfather shot a video where, upon learning that my sister will soon be born, I started drawing her with chalk on my small green board :)
I've been developing embedded software since 1997. Some code I wrote flies on the Airbus A380 and in Galileo navigation satellites :)
I've been a freelance illustrator since 2018. I hope to be able to pass on to those who see my pictures and read the stories they illustrate some of what my forebears, be they famous or unknown, have given me through their pictures and stories, from my childhood until today!
In February 2020 I've answered the questions of "Sieben auf einen Strich" (in German). In the interview I speak about what drawing means to me, and what is not all the same to me in life ;)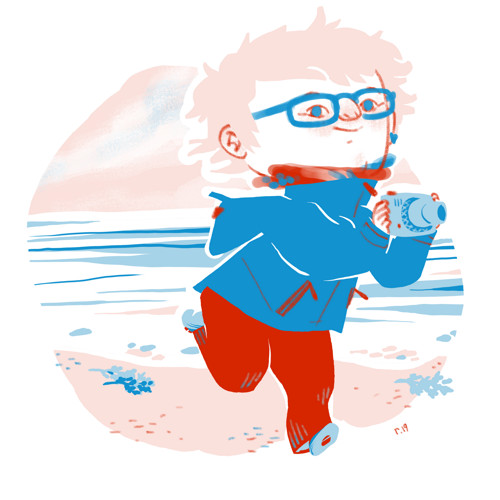 You write or/and publish novels, short stories, poems or articles, for print or for the web. You are looking for whimsical, striking images to illustrate your story? Then get in touch, and let us work together!
You would like to say something about my work, to discuss topics I've brought up – or just to say hello? Wait no longer, get in touch!
E-mail: hello@reinekurth.com
Phone: +49 152 57 0303 42
Instagram: @creaturesephemeres
Ultra-book: reinekurth
Illustratoren Organisation: Reine Kurth
Das Auge: reinekurth